HSELIFE WORLD MAGAZINE
Newest articles online!
A free dynamic and online magazine (e-zine). An important means of communication for HSElife World to share HSE information with the entire industry. You get background information and read about developments in the Oil and Gas industry. You get an honest and clear picture of what is going on and you'll read opinions that are not influenced.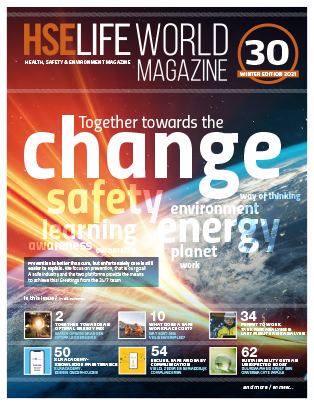 New steps for 2022 and important information about a safer and healthier workplace both National and International.